Student Visa Services to the USA, Canada, Australia, UK and European countries.
Applying for a student visa is not an easy task. Obtaining a visa to study abroad takes time, but it may be a surprisingly straightforward process with the help of Future Abroad Education Consultants We assists you with the entire visa process, which involves career counseling, applying offer letter, depositing fee, booking medical and biometrics, creating statement of purpose, interview preparation and file lodgement.
To put it mildly, studying abroad necessitates meticulous planning. Applicants are always recommended to organize their admission/application procedure by starting with university dates and working backwards. According to university regulations, students must take English eligibility exams and have all necessary documentation on hand for their application to be processed smoothly.
Do you need to apply for a visa? Here's all you need to know.
A student visa is an accreditation on your passport by immigration officials. It denotes that you are permitted to enter and remain for a set length of time to learn.
How do I apply for a student visa?
There are several steps to apply for a visa. Here's how you can start off-
Get counseled on the program you want to opt.

Pay tuition fee and living cost.

Prepare for interview if needed.

Collect documents

Lodge the file.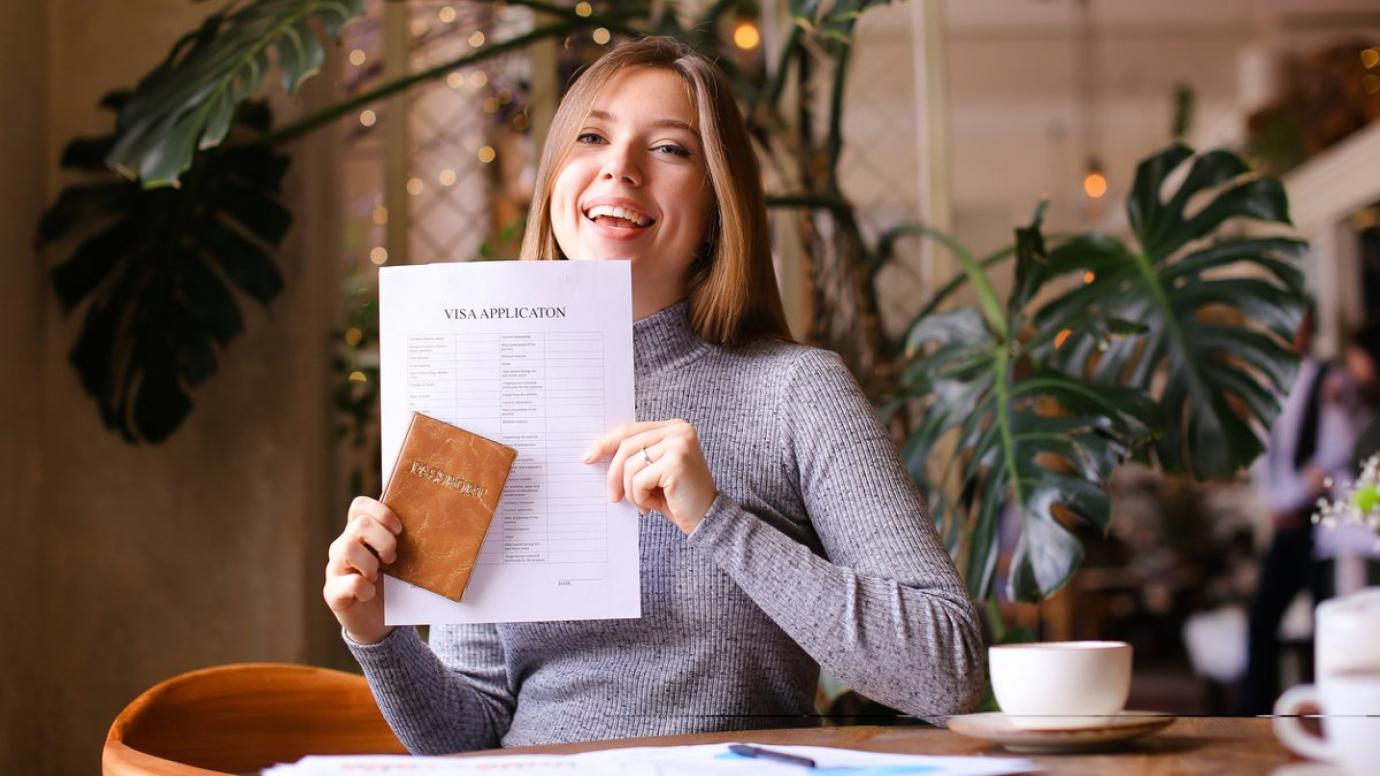 What are the types of Visas available?
Based on the program duration–

Short term visa- If the program is for three months.
Long term visa– If the program lasts longer than three months.

Based on the type of program

Level of degree– Undergraduate programs, Graduate programs and doctorate.
As an exchange student or applying for vocational or diploma courses.
How can I get a student visa?
When applying for a student visa, there are numerous stages to follow. However, the order of these phases, i.e., procedures and standards, may differ depending on the nation you intend to study.
The majority of applicants will require proof of:
Admission to a recognized educational institution-
Proof of your ability to pay for travel, course tuition, and living expenses for you (and your family members) for the duration of your stay year.
Passport-size photographs and a passport relevant for six months extending your stay are required.
Several countries may need proof of English language competency and health screenings, and police checks.
How can we assist you with your visa applications?
We'll keep you up to date on the most recent visa criteria and conditions and assist you in preparing the necessary paperwork for the application.
Our specialists will lead you to official websites and authorized immigration professionals to guarantee you get the most up-to-date application forms and information. We can also assist you in certifying, translating, and couriering your documents to save you time.