IELTS Preparation- the ultimate guide
IELTS preparation includes knowing the test structure, how it is graded and then devising a strategy to get the required result. To do so, you will need to enhance your English skills, take mock tests and might even need to enroll for IELTS classes.
How to Get Ready for the IELTS Exam?
The following is a fast checklist to assist you with your IELTS preparation:
Understand the test format

Make yourself aware on how the test is graded.

Immerse yourself in English.

Create a plan of action.
Participate in a preparatory course.

Experiment with example questions.

Examine your progress

Register for IELTS exam
IELTS Preparation: Why Is It So Difficult?
Simply said, there is much information out there, and students don't know which source to believe. Furthermore, because IELTS preparation can take months and thousands of rupees in tuition and exam fees, there is a lot of stress to do it right the first time.
The Reasons for the Difficulty of the IELTS Exam AND the Solutions
Reason 1– The listening exam is of 30 minutes, Reading and Writing are of 1 hour each and many individuals find it difficult to concentrate and focus on a second language for so long.
Solution: Practice, Practice and Practice. Take mock tests as much as possible to score your desired bands.
Reason 2: Candidates frequently lament their inability to come up with a decent concept for what to say in the speaking exam or write in the IELTS essay.
Solution: Relax; your grade isn't based on how intriguing or unique your response is. That simply isn't relevant. What matters is that you communicate clearly and truthfully throughout. And there are still many more.
Improve Your English Language Proficiency
Because IELTS is primarily an English language test, the greater your proficiency in English, the higher your result will be. If your English level is poor, however, studying IELTS skills and completing practice examinations will not suffice.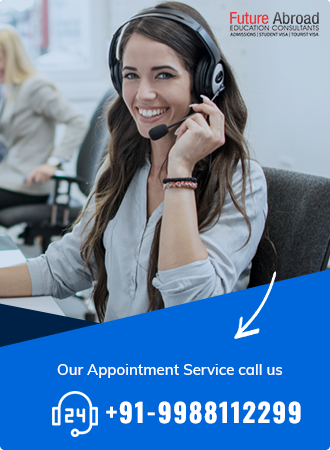 Improve Your Test-Taking Ability
The IELTS test is divided into four sections: Listening, Reading, Writing, And Speaking.  Each of these sections has a variety of questions and a distinct ability to solve them that you must learn.
The Listening and Reading examinations each feature over ten distinct types of questions. Again, each problem demands a unique approach and set of skills.
Most of your IELTS preparation time should be spent mastering these abilities, and when paired with a good level of English, you should get a high score.
Learning these abilities takes longer than learning the language itself, but it is still necessary. Most institutions recommend that these abilities be learned over the course of two to three months.
The overall test time is 2 hours 30 minutes which includes Listening, Reading, and Writing.
IELTS Speaking is a three-part test that takes an additional 10-15 minutes. The examiner will first inquire about the candidate's introduction, hobbies, interests etc. Then, the students are given a topic and have to speak continuously for 2 full minutes. The third part comprises a conversation with the examiner regarding the previous portion's topic.
Understand how the test is graded.
Knowing what the examiners want and offering it is the quickest and most efficient approach to increasing your score.
IELTS scoring in detail.
Your overall band score, as well as band scores for each of the four sections: Listening, Reading, Writing, and Speaking, are provided on the Test Report Form.
Overall Band Score
The average of the four sections' scores, rounded to the closest full or half band is the overall band score. The marks for each segment are weighted equally.
Listening
Reading
Writing
Speaking
Average of four components
(total of the four individual
component scores
divided by four)
Band Score
Test Taker A
6.5
6.5
5.0
7.0
6.25
6.5
Test Taker B
7.0
8.0
8.0
7.5
7.25
7.5
Test Taker C
6.5
6.5
5.5
6.0
6.125
6.0
How will I know I am prepared for my IELTS?
Every year, hundreds of thousands of students fail the IELTS exam for one simple reason:
They schedule the test before they are prepared! Always be well prepared before sitting for your IELTS exam so when you enter the examination hall you are confident enough to score your desired band.